Looking at this title you can probably guess, I'm finally leaving. I'm sorry to everyone I was a cock bitch to, and I mean it when I say it. I was finally reminded to leave from my email, checking it I saw I was demoted to respected, well, you can take that too DIABLO. I really fucking wish RP was fun, I really do because that was probably the funnest time I've ever had in a video game seriously. I guess now I've just moved on and found games that seem more fun to me, and I finally got a mic. I suppose now I should be honest now since I'm leaving, I'm actually a 13 almost 14 year old, who looks like this: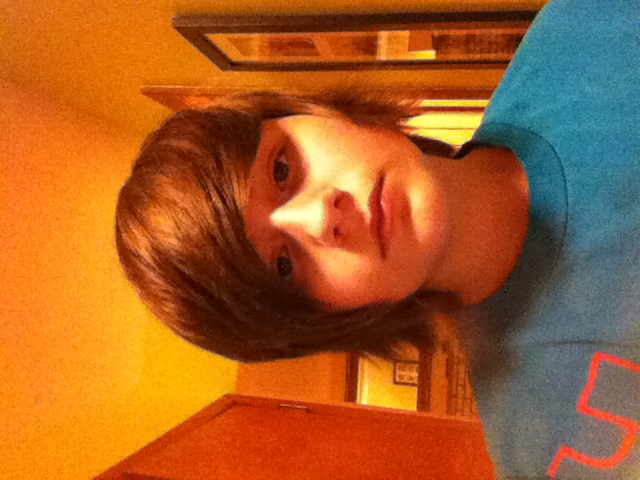 btw you can laugh all you want, because I honestly don't give a shit. (I looked kinda wierd whne I was in that picture anyway). Thank you DIABLO, Mahunik, Snake, and all you other niglets out there for making this an amazing time. As stated before I really fucking wish I could play CS:GO with diablo and Mahunik, lead the CCA (BTW CS:GO was really fun). I'm kind of sad to let things go, but I suppose this is it and I've been worthless anyway. So goodbye, I am the second oldest memeber of this community chain second to Noobstrike resigning, and only veterans will know/remember me, goodbye.
Last edited by D-Lop on Mon May 20, 2013 5:02 pm; edited 1 time in total

____________________
Magic *snort snort*
Respected




Posts

: 20


Join date

: 2012-08-20


Age

: 95


Location

: Inside a big ass trumpet, coincedentally near DIABLO.



Its no problem man. Snake did the same thing.
There is nothing wrong with finding something that interests you a little more than the thing from before.

Sadly, one of the oldest friends I had. The one who convinced me to become an OP on SoTA. The one who gave me motivation after telling me I was the only one he respected back in 1950's. Is leaving.

As I shed a tear and wave goodbye, this isn't a real goodbye.
You've been gone for awhile anyway, haha.
I'll see you when I see you, friend.
____________________
Always watching.
IC Characters:
CCA-C45-APEX.88052/John Partell - MISSING
Joe Partell - DEAD
Lok'Tar - ALIVE
Harold Kert - DEAD
Dexter Surbs - ALIVE
The G-Man - UNKNOWN
Owner of The Crew.
Owner




Posts

: 1008


Join date

: 2012-07-21


Age

: 22


Location

: Minnesota



D-lop is also the reason why I was also made a OP. Good times man, maybe we can play some other games sometime.
____________________
CCA-GHOST-DvL.67235 - Handed down his rank of CmD to continue Ghost operations
Erica Wittmann - Died after 11 months of OOC development
Sven Smirnoff - Died in large scale shootout with police
Super Admin since Day One
Super Admin




Posts

: 306


Join date

: 2012-07-30


Age

: 21


Location

: New york




---
Permissions in this forum:
You
cannot
reply to topics in this forum